Why Collectible Artifacts are Popular among non Collectors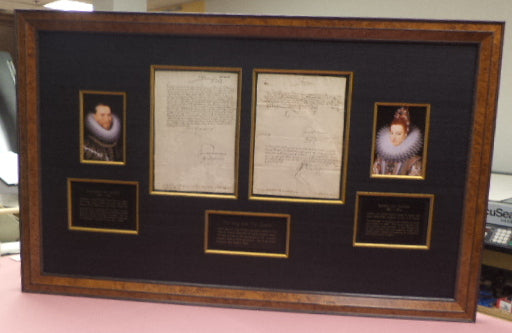 Have you visited someone' home or office and noticed they had interesting framed historical items on their walls?  And there was no mention of the person being a collector?
What started off as an appeal to primarily collectors has attracted non collectors as well.  Collectors met at club meetings and shows and bought, sold or traded coins, baseball cards, autographs and other collectibles.  There was usually no public mention of the event as seasoned collectors knew the whens and wheres.
Recently, it seems that many of those collector based artifacts have made their way into public settings.  There are antique map and print dealers who display their inventory for the general public to view and possibly buy.
Ebay has opened a huge market that can be obtainable with the click of a mouse or accessed through a smartphone.  Of course, it would be very prudent for a potential buyer to know the antiquity before shelling out their money.
Whether antique maps, historical autographs even ancient coins, non collectors have been attracted to meaningful artifacts and collectibles but with a different angle.  Traditional collectors accumulate items of a certain area buying to complete a set or collection.
Non collectors represent a segment of the general population looking to purchase historical artifacts for a specific reason.
They may buy a few antique maps which depict countries or areas they have traveled or own property.  People may buy autographs of historical figures they admire or famous sports celebrities. Whatever their reason, more people are showing an interest in historical collectibles.
Over the years, people who have seen some of my framed collection have expressed an interest.  Whether friends, framing clients or whoever, it is amazing how many people find certain items exciting.  Framed ancient coins of is an example.
In a few cases, many people couldn't believe these things could be acquired in a private market.
And guess what?  Once they buy one or two, they buy another one and get the collecting bug.
A collector is born!