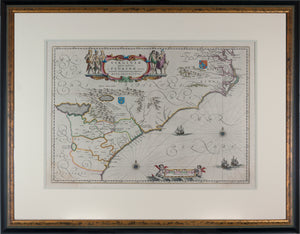 map of Virginia and Florida
Map of Virginia and Southeast in the early colonial years.
This map was designed by the renowned cartographer, Willem Janszoon Blaeu map of Virginia through Florda from 1640s - Fine old color example of
the Southeast section the New World (America).  Very interesting to see the depiction of the Carolinas, Georgia in one of their earliest states.