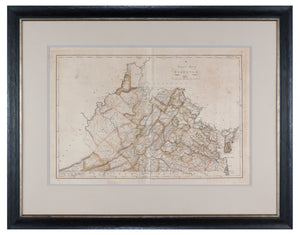 Antique map of Virginia
Early depiction of Virginia well before the split into two states.
Early nineteenth century map of the state of Virginia divided into counties. Clear detail of topography, settlements and roads. The western part of the state is still relatively unsettled. Carey's General Atlas of 1814 was the first atlas made in the United States to employ hand coloring as a standard on the maps.
This map was printed in Philadelphia in 1814.