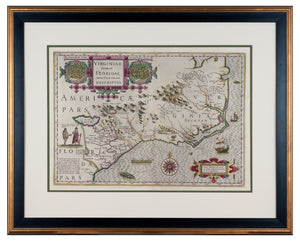 Antique map of Virginia Southeast
Virginia in its very early stages of a colony.
At the end of this year, 1606, a group of Englishmen left England to begin
arguably the most important colonization of North America in this very bay,
at Jamestown.  The map is embellished with various game including a wild
turkey. Examples of Indian villages in Florida and Virginia appear in
cartouches either side of the title. A very attractive and sought after map
due its design and history.